I did this once before, and can now offer a tiny incremental update.
Still no sign of those tickets to New Zealand though. Or Russia. Or Antarctica. Or Patagonia. Or... or... or...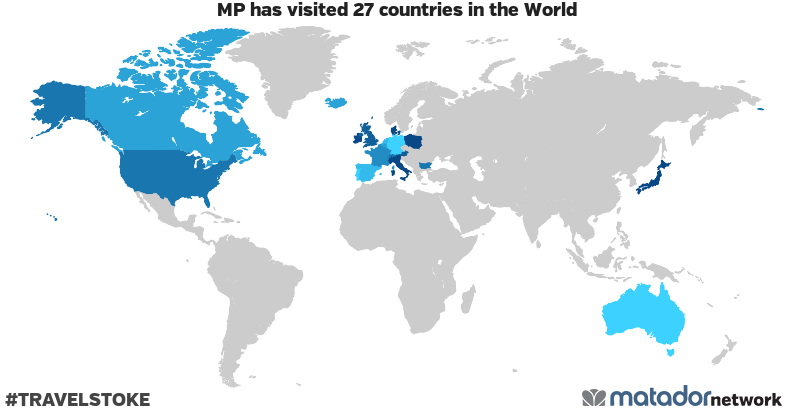 MP has been to: Andorra, Australia, Austria, Belgium, Bulgaria, Canada, Denmark, France, Germany, Guernsey, Iceland, Ireland, Italy, Japan, Jersey, Liechtenstein, Luxembourg, Malta, Netherlands, Poland, Portugal, Singapore, Spain, Switzerland, United Kingdom, United States, Vatican.
Get your own travel map from Matador Network.
Bottom line? Still not travelled enough.